VIRTUAL TOURS FOR SENIOR LIVING COMMUNITIES
A VIRTUAL TOUR HELPS REDUCE THE STRESS THAT COMES WITH MAKING DIFFICULT DECISIONS
GIVE POTENTIAL CUSTOMERS THE ASSURANCE THAT YOUR FACILITY IS THE BEST FIT FOR THEIR NEEDS
A 3D Virtual Tour enables prospects to explore your community without leaving their own homes
The assets we provide will help you answer many frequently-asked questions
A 3D Virtual Tour can make prospects more comfortable making a decision, even if they're in a different city or state

A VIRTUAL EXPERIENCE CAN GIVE YOUR community AN ADVANTAGE
Finding the right senior living facility is often a frustrating and time-consuming process, but a StandOut Enhanced 3D Virtual Tour helps by demonstrating what makes your facility unique.  A 3D virtual tour enables prospects to virtually walk through your community, acquainting them with your environment, amenities, and activities. Also a 3D Virtual Tour from StandOut Virtual Tours adds additional value through the use of live-action videos that explain features in detail.  We even provide a ton of social media-ready content at no extra charge!  

SENIOR LIVING
Photos can show parts of a community, but they're no substitute for the "next-best-thing-to-being-there" experience that an 3D Virtual Tour can provide.  Also, a virtual experience is particularly beneficial when decision-makers are located out of town or out of state, or cannot visit the facility in person because of health restrictions.  Your community isn't like other facilities, you should take a look at the special features, content, and reporting that are exclusive to
StandOut Virtual Tours 3D Virtual Tours.  
ONE SOLUTION, PROFESSIONAL CONTENT, MULTIPLE USES, IMMEDIATE RESULTS 
WEBSITE EXPERIENCE INTEGRATION
COMMUNICATION TOOL SETUP INCLUDED

AFTER SALES SUPPORT TO ENSURE RESULTS
"We're the most expensive place in town, so naturally, people want to know what we provide that makes us worth the extra money. If you go to anybody else's website, all you'll see is pictures. But when you go to our website, you experience a virtual tour that creates the realization that there's not another place like anywhere. That experience is powerful, it's convenient for everyone, and it's delivered instantly without the need to travel to our community."
TARGETED MARKETING STRATEGIES
We'll provide strategic marketing ideas that are specific to your business,
 along with quality content to put those strategies into action.
BUILT IN GUARANTEES TO ENSURE RESULTS
You can be 100% confident that you are working with a sales and marketing specialist that gets results.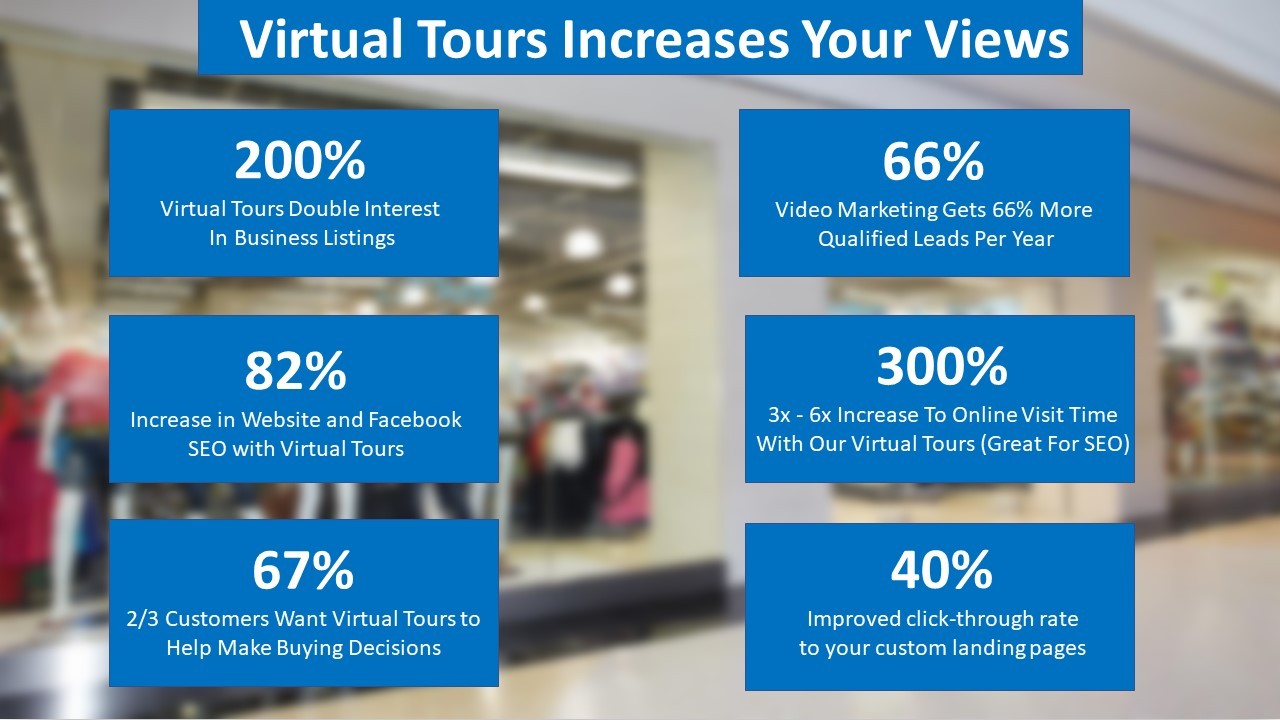 "OUR NEW TOUR LETS THEM SEE IT JUST LIKE THEY WERE HERE. WE HAD OVER 3,000 VISITS ON OUR TOUR IN A MONTH! THANKS TO STANDOUT VIRTUAL TOURS ONGOING MARKETING HELP EACH QUARTER, KEEPS US ON TRACK!" 
 Katrin T- Owner
CLIENT PORTAL
CLICK BELOW TO VIEW ALL CONTENT

START today!
Provide your contact information here, and we'll arrange for a professional 3D virtual tour consultation  to propel you toward your business goals.
 @ 2020 - StandOut Virtual Tours